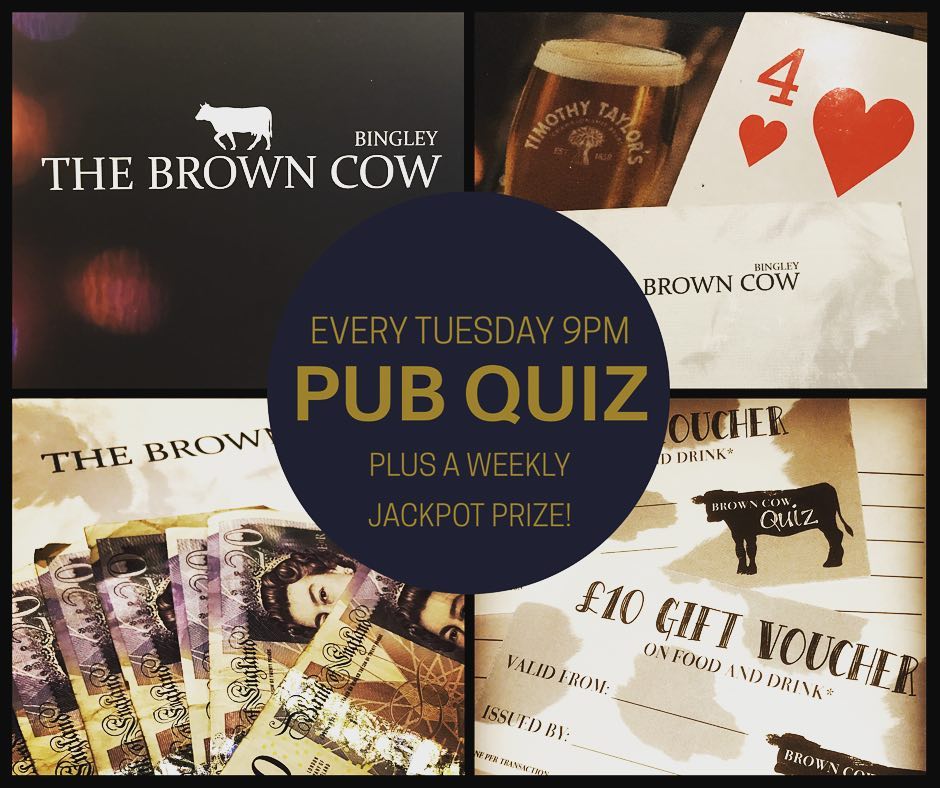 Join us every Tuesday night from 9pm for our famous Brown Cow Quiz with Prizes galore including huge jackpot cash prizes for our Play Your Cards Right finale!
Our main quiz consists of 30 questions with a wide range of categories and rounds. Second prize winners walk away with a £5 voucher to spend on food or drink in the pub. First prize could walk away with a £20 voucher.
PLAY YOUR CARDS RIGHT is a card game of higher or lower. Players participate by having a raffle number read out for their chance to work their way through 10 cards. If you draw the wrong way, you lose. If you draw a pair, you lose. Players must work their way through all 10 cards to win the cash prize, which can be as high as £350!