Being situated in such a great place, we have numerous walking & cycling routes near by that can be undertaken by those wanting a gentle stroll to others looking for more of a challenge. A five minute walk will get you to the famous five rise locks and even closer is the three rise locks, but heading out the other way, you can find yourself in the St. Ives estate,where there are many planned out routes taking you to Alter Rock and even out to Harden Moor without too much of a stretch. As for the cycling, a short climb up the hill will get you to some of the best routes in the county heading right up over Cullingworth moor and up towards Haworth. With our large car park at your disposal, it's the perfect place to begin & finish your excursion with a bite to eat and a refreshing pint of Timothy Taylors.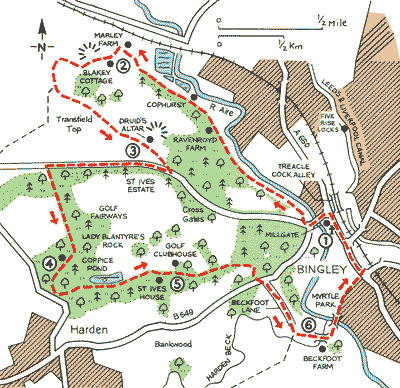 As for Cycling Routes, there are an infinite number.
Check out this handy link to discover just a few near by.